Nattiq Tactile Map Board
Touch, feel and hear description of places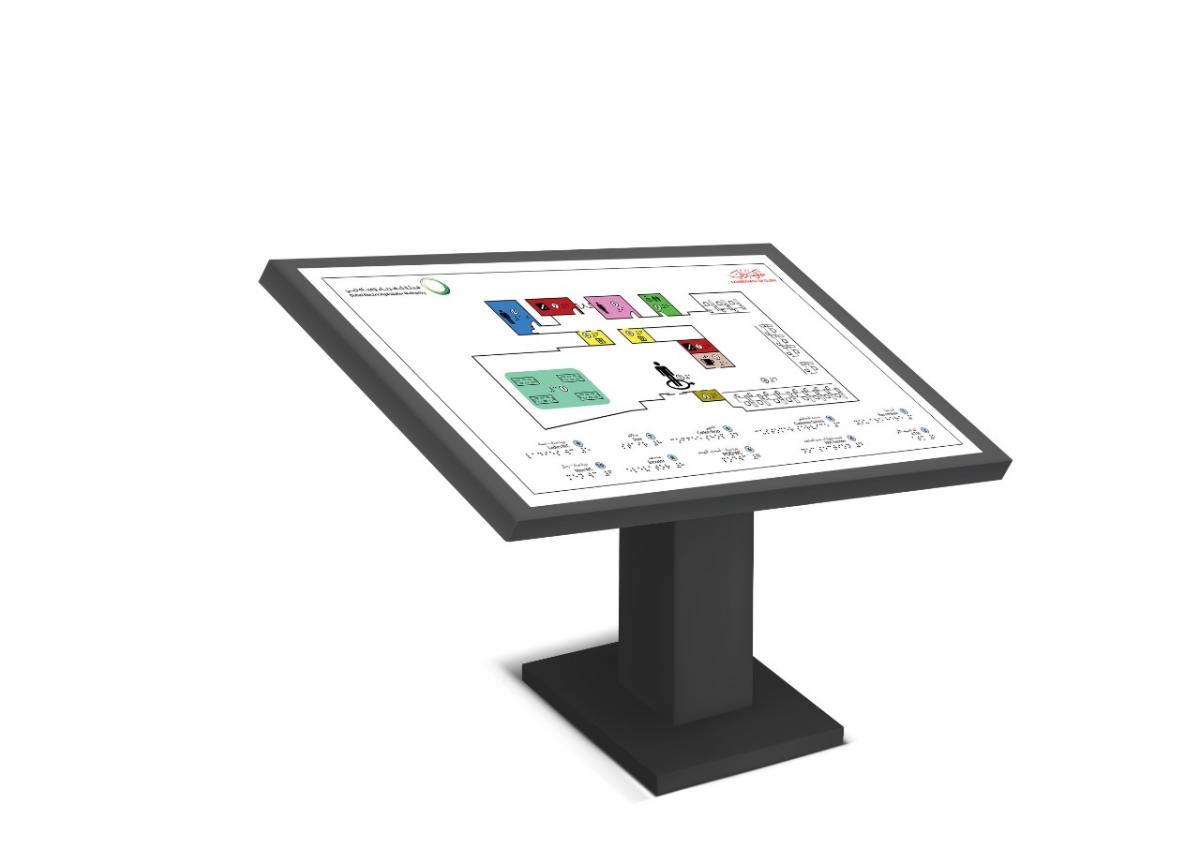 Where Am I? it's a question we often ask every day, especially when navigating a mall, museum or park. And, for most of us, the answer to that question lies in multiple information kiosks with maps of the premises, denoting the current location.
In today's world of modern technology and readily available public transportation, visually impaired users are active and independent participants in every day public activities that place them in these same situations. Yet, there is not often accessible navigational information available to them. In addition to the inaccessibility of information kiosks, they are also not able to see visual landmarks or signs readily available to the sighted person.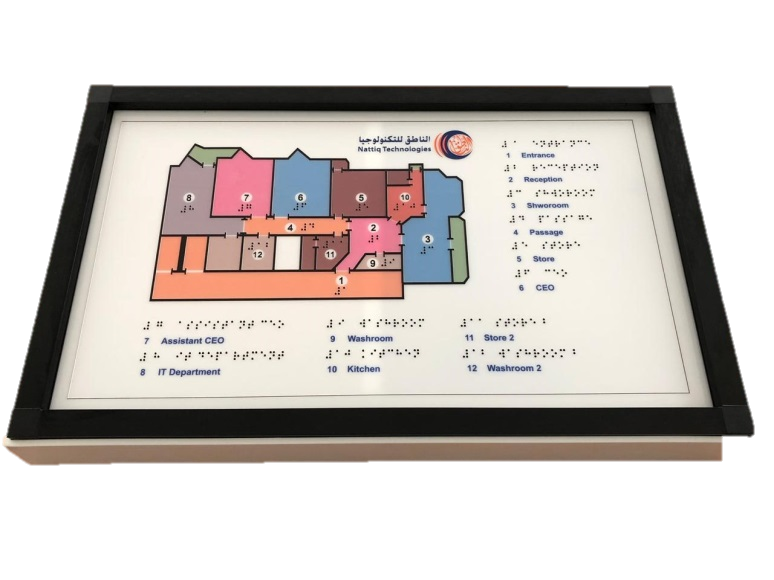 The talking Tactile Map Board offers visually impaired users an accessible, tactile full map of the premises, as well as audio descriptions of and other information about the location under a person's fingertips, offering them equal access to the same information as their sighted peers, and allowing them independent navigation and utilization of shopping establishments, and/or enjoyment of parks, museums, or other attractions.
System Description:
- Electornic frame sensitive to the touch
- Tactile shape of a property of interest
- Mute speech perminantly or temporarily
- Volume up / down
- Light touch announces the name of the place
- Long touch provides detailed description / information
- Customizable size
- Customizable features and options
- Ac adapter