Basic - D V4
World leader of fan folded paper
• 100 cps
• Tractor fed paper
• Compact size
• Vertical printing
• Light weight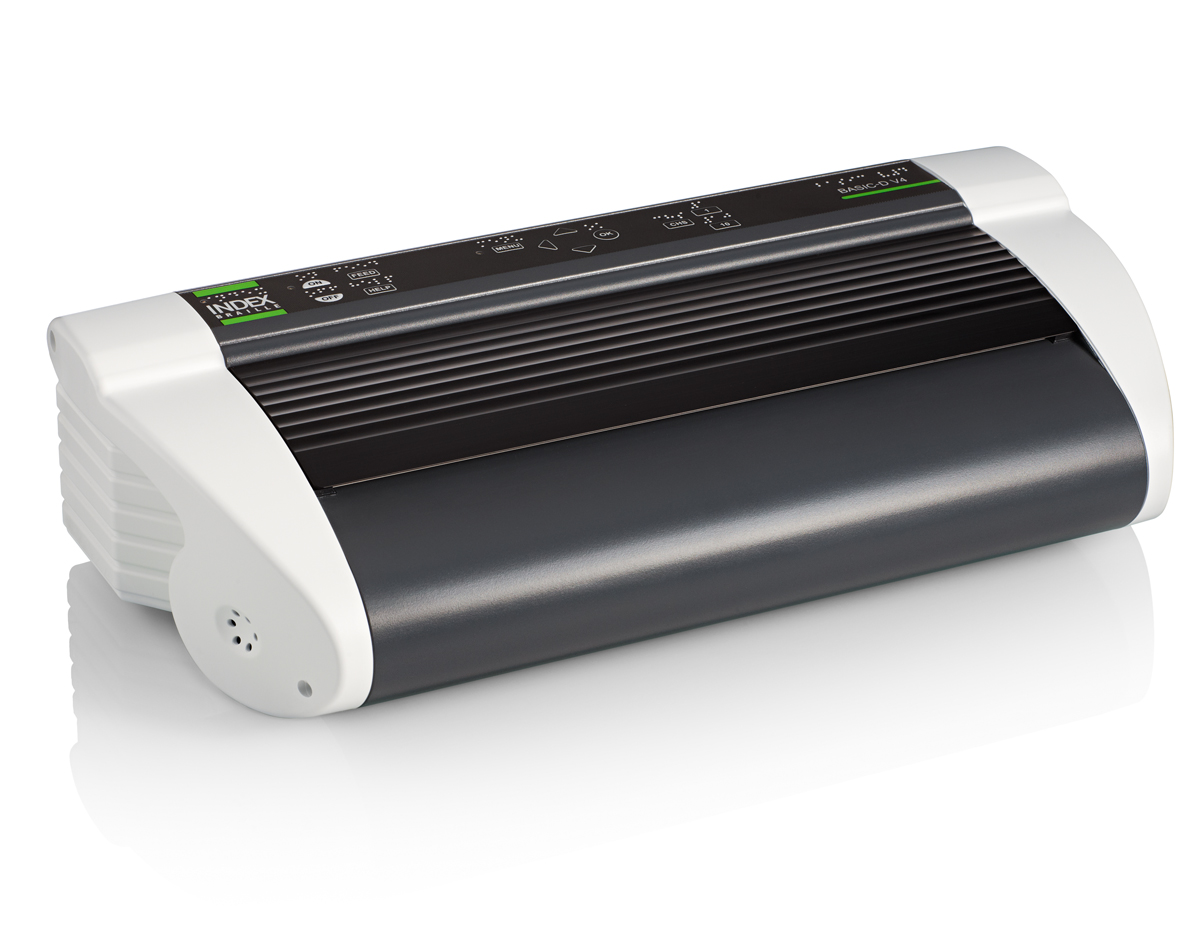 Basic-D is a small, portable and powerful braille embosser. It is the top
selling market leader of braille printers for decades back.
The Basic-D supports fan-folded paper and is tractor fed for single or
double-sided braille printing. With the best price performance around,
Basic-D is indeed affordable. The compact design of the Basic-D fits at any
desktop, perfect for braille printing at your fingertips.
The achievement of the V4 embosser line consisted of a four year development period and by far the largest embosser
development investment ever made by Index. Though V4 embossers may appear similar to the previous Index models,
more than 80% of the components are new.
The optimized mechanical design, modern electronic platform and efficient production tactics have created the
opportunity of making the Basic-D, Everest-D and Braille Box V4 a reality. The performance and price of the V4
embossers is guaranteed to remain as the leading braille printers for many years to come.
V4 Mechanics
• High quality braille dots
• Robust, durable hardware
• Single and double-sided printouts
• High resolution bit map tactile graphics
• Printable on the entire surface
V4 Electronics
• USB 2.0 with printer drivers for Windows and OS X
• Network 100 Mb/s
• Energy saving setting
• Headphone connection to the external speaker
Internal Firmware
• Free firmware upgrades online
• Embedded web interface
• Horizontal and vertical embossing
• Automatically divide lengthy documents
into separate volumes
Index V4 the future of braille embossers